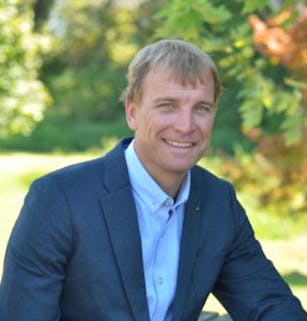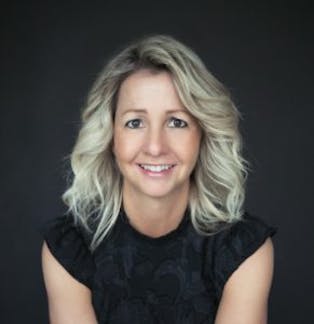 Harv was born and raised in Chilliwack and has lived there his whole life, except for the 4 years when he attended UBC in Vancouver. Growing up in Chilliwack, he went to school, played organized sports and participated in the local 4H. After graduating from UBC in 1994 with his Bachelor of Commerce, he started his career as a Realtor in Chilliwack.
In the summer, while going to school, he worked for a construction company, building houses and townhomes. He found "New Construction" interesting, and when he started in Real Estate, he made that his specialty. Over the years, Harv developed solid relationships with many builders, and has always been involved with "new developments". Harv found new construction exciting with cutting edge ideas, designs, and products.
Lisa has been involved in the Real Estate Industry since 1994. She has had an extensive involvement in the new construction industry with over 25 years of interior/exterior design & planning. Actively representing Buyers, Sellers & Builders since 2004, she truly understands the importance of quality service that you can count on and deserve. Growing up in Chilliwack has given her the opportunity to watch it grow and experience everything it offers and boasts.
Harv and Lisa's two children were born and raised in Chilliwack and were involved in many of the local sports programs which has given them the opportunity to help with organizing, coaching and cheering. Their children attended and graduated from the local, public school system which has given them a vast knowledge of the different areas, schools, sports and outdoor recreation throughout the valley.
Like many families in Chilliwack, they have hiked all the major trails in Chilliwack and enjoyed all the beautiful surrounding mountains, lakes, rivers and many parks. Chilliwack is a small community of 94,000, yet only 70 minutes to downtown Vancouver. These are just some of the great features that attract families to our community. In Chilliwack, you have the best of both worlds.
The Westeringh Team makes it a priority to know about all issues in Chilliwack. They know about proposed green spaces, linear parks and school catchment areas. They know the "Official Community Plan" and all the changes to it. If there are any plans to add a hydro line or twin a gas line in a specific area, they will know about it.
"We believe we have the best job in the world, as it is very rewarding to meet new people, build friendships, and find people that "Perfect" place to call their own." With a combined 40 years of experience, The Westeringh Team has an extensive knowledge of Chilliwack's properties, residential, acreages, and new construction. They have represented many builders and have worked closely with their clients from start to finish on many different projects surrounding their community.
"We know Chilliwack from the ground up". If you choose to make Chilliwack your home, we would love to help you with your Real Estate needs and put their Dedication and Proven Experience to work for you.